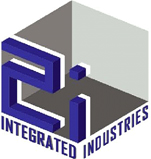 Fuel Tanks
Fuel Tank Suppliers In UAE
We at Integrated Industries with our experts provide you with some great fuel tank suppliers in UAE which are made of superior quality material. From storing and transporting diesel so that there is no spillage, we would be providing you with the perfect solution. Our experts as fuel tanks manufacturer UAE provide you with high-quality fuel tanks made from the highest grade of raw materials. As the latest regulations by the industry standards, everything is maintained and they are available in various sizes and with different specifications. With fuel tanks UAE, you could add your customisation and we would deliver it within the promised time frame.
With the support of our experienced professionals, we bring forth a high quality Diesel Storage Tank for storing and transporting diesel and other natural oils. Our talented professionals design and manufacture this storage tank by using the highest quality raw materials as per the latest industry norms. This Diesel Storage Tank is available in different capacities, sizes and specifications as per the application requirements of the clients within the promised time frame
Copyright © 2023 Integrated Industries. All rights reserved.
Developed and Managed by WeblinkIndia.NET