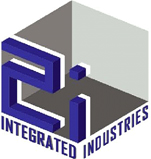 Cold Room & Refrigerated Vehicles
2I is one of the most eminent manufacturers and suppliers of an extended collection of Refrigeration Equipments for Cold Storage Plants. We have developed a set of high performing products and achieved incomparable market presence, specifically for matchless quality. The incorporation of high-end technologies and procedures ensure prolonged subsistence and durability of every product.
We manufacture custom designed refrigeration products that perfectly match the demands of our clients. Our equipment feature modern designs, premier quality and innovative technology, and are highly in demand in the market. We have a widespread supply network and a well structured logistics, along with our expertise that help us deliver the most appreciated products in the market.
We manufacture the topmost quality of products through our highly organized manufacturing facility. Our experienced and well qualified personnel have enabled us succeed in the market with their expertise and assistance. Backed by our efficient personnel, we have been able to carve a niche for ourselves in this highly competitive market segment.
Copyright © 2023 Integrated Industries. All rights reserved.
Developed and Managed by WeblinkIndia.NET