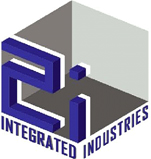 Trailer & Chassis
2I offers a wide array of container chassis to meet your every need. We have 20 foot and 40 foot container chassis, tank container chassis, extendable length and combination chassis and more. Check out our selection below and contact us if you have any questions.
• 20 Foot Container Chassis
• 40 Foot Container Chassis
• 20-40 Foot Combination Chassis
• Tank Container Chassis
• Chassis for Containerized Gensets
Copyright © 2020 Integrated Industries. All rights reserved.
Developed and Managed by WeblinkIndia.NET