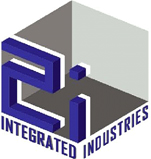 Diesel Tank
Petroleum Storage Tank are constructed and put into operation faster and more cost effectively than any other tank system on the market. Our tanks can be successfully installed in all types of weather , keeping you on-time and within your budget. Storage Tank has been providing petroleum storage systems with field- proven performance life of more than 25 years. Because petroleum is such a complex and volatile substance, tanks are custom designed to meet the unique and rigorous conditions of even your toughest applications.
The new automatic boom welding machine is providing very high efficiency welding standards.
Copyright © 2020 Integrated Industries. All rights reserved.
Developed and Managed by WeblinkIndia.NET