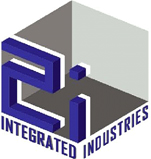 Contact Us
Home Contact Us
We are here to answer any questions you may have about our
INTERGRATED SERVICES
experiences. Reach out to us and we'll respond as soon as we can.
Contact Us
Bilal Knio
Integrated Industries LLC. (2I)
(ISO 9001:2008 Certified)
PO Box: 6291 UAE RAK
Tel: +971 72434655
Fax: +97172434665
Mob:+971 509940231 (Prasanna Alva)
Email : info@2i.ae
Website: www.2i.ae
Copyright © 2023 Integrated Industries. All rights reserved.
Developed and Managed by WeblinkIndia.NET