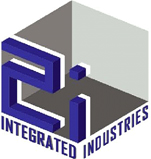 Fire Rated Doors
If you are looking for double-leaf fire-rated doors, then our company has started manufacturing those as well. It has been gaining a lot of positive feedback and we are producing the largest manufactured fire doors from its factory in RAK. With fire rated doors in UAE, you would get a door in both single and double leaf types. We believe in designing flexibility with confidence. These single leaf fire-rated doors play a great role in storage and protection. You could customise the door according to your requirements and talk to the experts. As fire rated doors manufacturers we provide you with certified door sets which have temperature control properties.
2i has now expanded its productivity in FIRE RATED DOORS.Integrated Industries has been manufacturing large certified Fire Doors from its factory in RAK. We offer fire doors with single and double leaf type.
Design Flexibility with Confidence
2I Fire Doors are used in a wide variety of storage and protection situations. Our combined expertise enables us to design and manufacture bespoke large fire certified doorsets in addition to the acoustic or temperature control properties of the door. As you can see from our random selection of customers on the right our applications are extremely varied projects.
Copyright © 2021 Integrated Industries. All rights reserved.
Developed and Managed by WeblinkIndia.NET