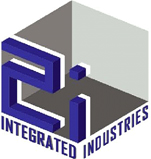 Fire Rated Doors
2i has now expanded its productivity in FIRE RATED DOORS.Integrated Industries has been manufacturing large certified Fire Doors from its factory in RAK. We offer fire doors with single and double leaf type.
Design Flexibility with Confidence
2I Fire Doors are used in a wide variety of storage and protection situations. Our combined expertise enables us to design and manufacture bespoke large fire certified doorsets in addition to the acoustic or temperature control properties of the door. As you can see from our random selection of customers on the right our applications are extremely varied projects.
Copyright © 2020 Integrated Industries. All rights reserved.
Developed and Managed by WeblinkIndia.NET