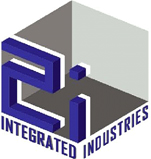 Steel Doors - Fire Rated
If you are looking for double-leaf fire-rated doors, then our company has started manufacturing those as well. It has been gaining a lot of positive feedback and we are producing the largest manufactured fire doors from its factory in RAK. With fire rated doors in UAE, you would get a door in both single and double leaf types. We believe in designing flexibility with confidence. These single leaf fire-rated doors play a great role in storage and protection. You could customise the door according to your requirements and talk to the experts. As fire rated doors manufacturers we provide you with certified door sets which have temperature control properties.
2i Integrated Industries is a popular name amongst the fire rated steel door manufacturers across the world. Our fire-rated steel doors can be used to contain and compartmentalize the fire spread in areas and buildings. You can trust us for top-notch quality fire rated steel doors, that can be used to safeguard the property and life in the situations of fire related emergencies and events compartmentalizing fire. Our UL certified fire rated doors serve as a smoke and fire barrier. Our committed and skilled team of manufacturers customize standard size fire rate steel doors under the strict vigilance of international standards and cater to modern design, safety, usability needs, and top quality.
This range has been developed to provide a certified range of fire rated personnel and fire exit security doors.
Standard Features Include:
48mm thick flush door leaf with hiney comb impregnated cellular core
Door leaf is of a non-weld construction that performs excellently under fire conditions
Copyright © 2022 Integrated Industries. All rights reserved.
Developed and Managed by WeblinkIndia.NET