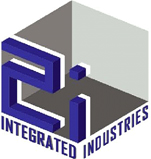 Sound Proof Generator Canopy
If you want sound proof canopy for your company, then you should always go for Integrated Industries superior quality soundproof canopy. You would see that these sound proof canopies in UAE, the soundproofing is done with the help of suitable thickness and density as well. With soundproof canopies in UAE, the order would be taken specifically depending on the requirement of the client. Degrease, Phosphate and powder coated so that it provides you with optimum soundproofing. You could get them in various sizes and the models are manufactured and delivered keeping in mind the customization that the customer has asked for. Lead time for delivery is usually 15 days.
Sound Proof Canopy Supplier in UAE
Our company is engaged in manufacturing sound proof generator canopies of superior quality. The sound proofing is done with suitable density and thickness to give them perfect finish they are Degrease, Phosphate and Powder Coated. These are offered in different sizes and models as per the requirement and specifications of the clients. Reach us today as we are leding sound proof canopy supplier.
MOQ – Order specific

Customization – Done as per client

Lead time – 15 days
Copyright © 2023 Integrated Industries. All rights reserved.
Developed and Managed by WeblinkIndia.NET