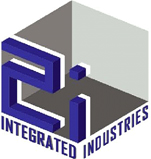 Flat Pack Shelters
Flat pack Shelters Manufacturers
2i Integrated Industries is the leading flat pack shelters manufacturers in UAE, that offers products made from their own personalization, designing, and production. We adhere to an absolute autonomous structure for the manufacturing of flat pack shelters. You can expect amazing deals on our high-quality flat pack shelters and be assured of its top-notch design and finishing.
We build shelters using extremely light-weight panels made and attach them with a steel frame. Our set of flat pack shelters are innovatively designed and can be assembled with ease. Through the years we have evolved as one of the best manufacturing units of flat pack shelters and we are also famed for delivering projects at a very short time.
A flat pack shelter is an insulated shelter made for housing telecom equipment, shipped and assembled as panels with CAM locking mechanism. This is to facilitate easy shipment and assembly at roof top and green field sites where accessibility is difficult. All our flat pack solutions are made in such a way that one can easily assemble and disassemble. They are packed in a professional manner with each panel having lamination on both sides, rapped in plastic and are bound together with other panels ( the number of panels bound together vary depending on size) .

Copyright © 2023 Integrated Industries. All rights reserved.
Developed and Managed by WeblinkIndia.NET